One of the integral parts of putting on a play at school is the designing and development of props. Depending on the producer and director, these may range from elaborate realistic theatre style props to minimalistic Shakespearean ones. Whichever one you select, some of the lager sets and deco will require serious elbow grease in order to look good on stage. Here are some of the ways that school props come to life.
Metal Workshops
Schools that boast a metal workshop (thanks to their metal work class) will usually use an aluminium welder to make frames that will hold the larger props. For instance, if you need a staircase that is strong enough for the actors to run up and down in, then it has to be built early enough for them to practice with it and become comfortable on it. Having it made in a metal workshop is the best bet for large, steady pieces that do not need to be moved around too much.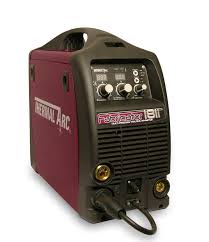 If you need metal props which are much more delicate and/or ornate, then it can be taken to a professional worker and plasma cutter for sale outside the school, who will use industrial tools to build the props. The priority is the safety of the students, therefore even something that looks as simple as a rock would benefit from being made of metal, which will not buckle under weight or overuse.
Art Room
The more popular birthing place for props, the art room is usually in charge of designing and building props that do not require much strength. Anything that can be glued, cut, painted and sewn together comes out of arts and crafts. For instance, set backgrounds showing city skylines, housing facades, trees and other generic props are usually made of cardboard and papier-mâché.
Some of these structures are strengthened by inserting metal rods and wires into the centre, or by modelling the papier-mâché around a wire framework. This way, the props last longer and once it has been sprayed with a sealing agent (such as hairspray), it will stay upright even under the hot lights of a theatre.
Improv Class
More rarely, productions are put on with only symbolic props such as a branch held in someone's hand and passed on from character to character to indicate walking through a forest. In such cases, props are usually thought up and sourced by the actors themselves, or they are improvised on stage. These props are usually recycled items or borrowed from someone and rarely are they made from scratch specifically for the play.